6 Green Natural stone marble Coasters Handmade with soft velvet at the bottom CST-Green
$9.90
100 in stock
6 Green Natural stone marble Coasters Handmade with soft velvet at the bottom CST-Green
Product: 6 Green Natural Stone Marble Coasters Handmade with Soft Velvet at the Bottom CST-Green
Product Description:
High quality polished and shiny marble coasters.

Diameter: 3.5 inches (9 cm).

The bottom is padded with soft velvet to prevent scratching of furniture.

Excellent wedding gift or addition to your home decor.
Key Features:
Made from natural stone marble for durability and elegance.

Handmade craftsmanship ensures unique and high-quality coasters.

Soft velvet padding on the bottom protects your furniture from scratches.

Polished surface adds a touch of sophistication to any setting.

Suitable for any kitchen theme or color.
Benefits:
Protects your furniture: The soft velvet padding prevents scratches and damage to your tables and surfaces.

Adds elegance to your home: The polished marble surface and handmade craftsmanship add a touch of sophistication to your decor.

Versatile and practical: These coasters are suitable for any kitchen theme or color, making them a versatile addition to your home.

Makes a great gift: These coasters are an excellent choice for a wedding gift or housewarming present.
Specifications:
| Specification | Details |
| --- | --- |
| Material | Natural stone marble |
| Color | Green |
| Diameter | 3.5 inches (9 cm) |
| Bottom | Soft velvet padding |
| Quantity | Set of 6 coasters |
FAQ:
Are these coasters suitable for outdoor use?

These coasters are primarily designed for indoor use. While they can be used outdoors, prolonged exposure to the elements may affect their durability.

Can I use these coasters with hot beverages?

Yes, these coasters can safely be used with hot beverages. The natural stone marble provides heat resistance.

How do I clean these coasters?

To clean the coasters, simply wipe them with a damp cloth. Avoid using harsh chemicals or abrasive cleaners.
Manufacturer's Website: Instructions: No specific instructions were found in the search results. However, general care instructions for marble products can include avoiding prolonged exposure to direct sunlight, using coasters for hot beverages, and wiping spills promptly.Accessories and Related Products:
Matching Green Marble Cutting Board

Marble Coaster Holder
Product Code: CST-GreenRelated Keywords: Green marble coasters, handmade coasters, natural stone coasters, velvet bottom coastersCategory: Home DecorTags: Coasters, Marble Coasters, Green Coasters, Home Decor, Table Accessories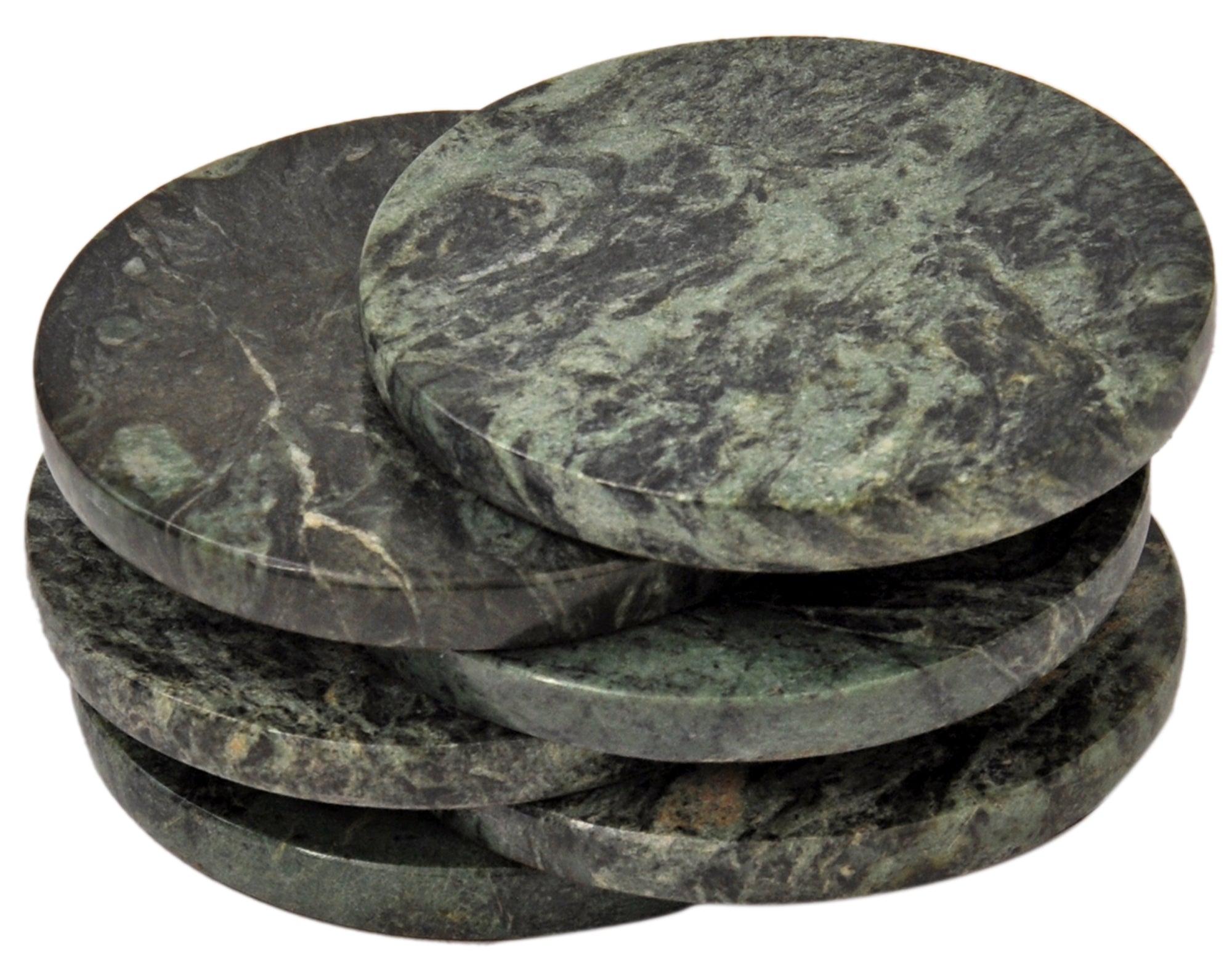 "
Scout' Kelly Kettle® 1.2ltr (Anodised Aluminium) INCLUDES Green Whistle & Upgrade Stainless Steel Fire-Base. Camping Kettle & Camp Stove in one | Ultra fast wood fueled stove for Solo or Group use | Lightweight | Fuel with Any Biomass – if it burns, it can be used as fuel | For Fun Family Picnics, Camping, …

'Scout' Kelly Kettle® 1.2ltr (Anodised Aluminium) INCLUDES Green Whistle & Upgrade Stainless Steel Fire-Base. Camping Kettle & Camp Stove in one | Ultra fast wood fueled stove for Solo or Group use | Lightweight | Fuel with Any Biomass – if it burns, it can be used as fuel | For Fun Family Picnics, Camping, Fishing, Garden Allotments, At the Beach, Kayaking, etc. | Boils Water Fast Outdoors.Read More

Add to cart